We need water….did you know?
4,500 children will die today from water related diseases.
One billion people globally do not have access to clean water.
Many children walk more than three hours each day to collect dirty water.
Every 19 seconds a mother loses her child from a lack of clean water.
80% of all disease is caused a lack of clean water.
Lack of clean water kills more people each year than all forms of violence, including war.
Globally, 1 in 6 people do not have clean water.
In Africa alone, people especially girls, spend 40 billion hours each year collecting water.
An American taking a five-minute shower uses more water than the average family in a developing country uses in an entire day.
The simple answer to this problem is clean water. Clean water often exists right under the feet of the children who need it most. With your help, we can drill wells and change lives. Your small donation of $20 can give a child clean water for up to 20 years.
Water Changes Everything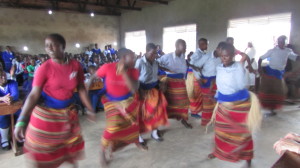 Once a village receives water, everything changes. Water is figuratively, the first drop. We have seen in Uganda, once a well is drilled near a school, attendance of young girls increases. Women can now start small businesses to support their families. With access to water, crops are more consistent  and food more available.
Why Jesse?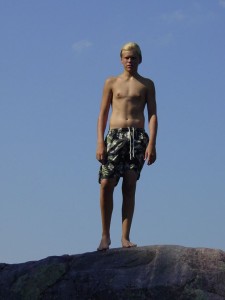 Jesse's dream was to become an engineer in the Peace Corps to develop clean water projects in Africa. He understood the impact clean water had on those who needed it most. On one of his last days, Jesse was discussing his future plans with his mother and said,
"I don't need a big title or a lot of money, I just need to make a difference."
With your help, he continues to make a difference.
Your impact:
To date your donations have helped fund eight clean water projects impacting more than 10,000 people by providing clean water in Haiti, Malawi, Ethiopia, and Uganda. With your continued support, we can build more wells. With our Rotary partnership, we are planning 14 new wells in rural Uganda in the next two years. Bringing clean water to an additional 18,000 people. You are changing lives one drop at a time.
Learn about the Water Crisis:
Charity Water has an impactful three minute video describing the water crisis along with the effect the lack of clean water has on the world's neediest. Visit their site for more information…http://www.charitywater.org/whywater/
Water.org., founded by Matt Damon, shares some interesting facts about the crisis and some of the improvements being made by people choosing to help: http://water.org/water-crisis/water-facts/water/